9th World Congress on Public Health, Epidemiology and Nutrition scheduled at Sydney, Australia during 08-09, April 2020
The " 8th World Congress on Public Health, Epidemiology and Nutrition" hosted by conference series was successfully executed during May 15-16,2018 in Singapore. The conference offered a unique opportunity to investigators across the globe in order to meet, explore, network and perceive new scientific innovations. The conference received commendable and active participation was received from the Editorial Board Members of OMICS Group Journals as well as from the global scientists, Professors, Academicians, Researcher Scholars and students from diverse fields of Plant Science and Bio-Technology.
The conference commenced with the presence of a worthy Keynote forum and among the notable ones, few are listed below.
"Informational surveillance and technologies enhancing health-care" by Theodore James Henderson, CWH Technologies International, Ltd, USA
Conference Series is organizing "9th World Congress on Public Health, Epidemiology and Nutrition" which is going to be held on Apr 08-09, 2020 Sydney, Australia. The Public Health conferences hosting presentations from editors of eminent refereed journals, renowned and active investigators and decision-makers in the field of infectious diseases, microbiology, immunology, infection control, and prevention. Public Health Conferences Organizing Committee also invites Young investigators at each and every career stage to submit abstracts reporting their latest scientific researches in oral and poster sessions. Public Health Conferences 2020 is an international forum for academicians, nutrition's, healthcare providers, dieticians, public health specialists, health professionals, scientists, researches, policymakers, and health workers to present their latest research ideas, development, and applications in all areas of public health, epidemiology, and nutrition. Public Health, Epidemiology and Nutrition are an international conference where the various public health issues and nutrition-related concepts were discussed on a single platform. he information about Epidemiology & Disease Control, Healthcare & Hospital Management, Public Health Nutrition, General Practice & Primary Care, Obesity & Public Health, Community Health, Biomedical & Health Informatics, Healthcare & Technologies, and various other topics will be learned and discussed.
The conference highlights of 2020 are as follows: Public health and epidemiology, Community nutrition, Occupational Health, Mental Health, Healthcare Management, Obesity and Health Risks, Maternal, Infant and Child Health, Genetic Epidemiology, Infectious Disease Epidemiology, Cardiovascular Epidemiology, Sexually Transmitted Diseases, Diabetes and Public Health, Epidemiology of Molecular Pathology, Epidemiology of Chronic Diseases, Epidemiology for Ophthalmology & Oral Health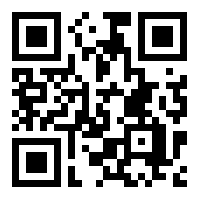 ---