With the successful completion of 2019 conference 8th World Climate Congress hosted by the Conference Series was held during May 10-11, 2019 in Bangkok, Thailand with the theme "Tackling Climate Change for a Sustainable Future". Offering a unique opportunity for investigators across the globe to meet, network, and perceive new scientific innovations. Benevolent response and active participation was received from the Editorial Board Members of OMICS Group Journals as well as from the Scientists, Doctors, Professors, Lecturers, Researchers and Students from the fields of Environmental Science, those who involved in this successful event.
Conference Series LLC Ltd. greets you to attend the Global meet on Green and Sustainable Chemistry during December 07-08, 2020 in Sydney, Australia which includes keynote speakers, Oral talks, Poster presentations and Exhibitions and workshops. We heartily invite all the participants interested in sharing their knowledge and research in Recycling and Environmental Sciences. Global meet on Green and Sustainable Chemistry is mainly based on the theme "Green and Sustainable Chemistry: Advancing Towards a Safer and Sustainable Future"
The Goal of Green Chemistry is to minimize waste, eliminating the toxicity of waste, minimize energy use and utilize green energy (solar thermal, solar electric, wind, geothermal etc.) - that is, no fossil fuel.
This conference will be the best platform to explore your research work, innovations and helps to learn how to take advantage of the current market to maintain and grow your business from the leading experts in the field of Recycling.
Why to attend???
• Build your professional network.
• Hear about the latest research.
• Improve your presentation and communication skills.
• Get response on an early version of your latest work.
• Acquire beyond your field or interest.
• Get opportunity to people to meet you.
• Know the strengths and weakness of your conferences.
• Easier to solve the problems and struggles which you go through at work.
Target Audience:
• Scientists
• Young research fellows
• Research Scholars
• Residents, Fellows & Post Docs
• Students
• Agro, Bio, Chemical, Medical, Pharma, Technology Companies
• Business Executives & Directors
• Chemistry Associations
• Advertising Agency Executives
• Industry professionals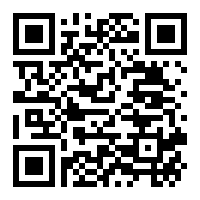 ---